SISTAR has achieved a perfect all-kill with their 3rd mini-album's title track "Shake It," taking 1st place across all charts.
On June 23rd, Starship Entertainment reported, "SISTAR's track 'Shake It' ranked on MelOn, Bugs, Mnet, Olleh Music, Genie, Soribada, Daum Music, Naver Music, monkey3, and Cyworld Music, for a total of 10 music sites, in 1st place on their real-time charts and achieved a perfect all-kill."
"There has been a hot reaction to SISTAR's 'Shake It.' We would like to sincerely thank fans for their support. This summer, expect a 'Shake It' syndrome."
With their perfect all-kill atop their previous all-kill status, SISTAR has proven once again that they are reigning queens of the summer.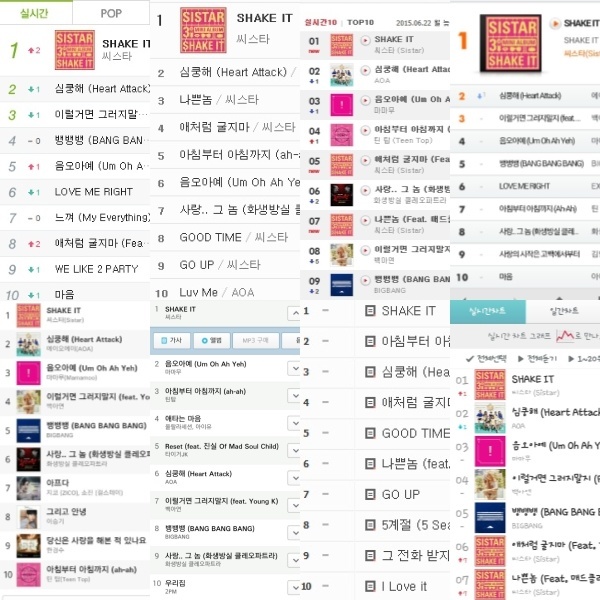 Share This Post