Park Bo Young sent a sweet gift to Strong Woman Do Bong Soon co-star Park Hyung Sik congratulating him on his new drama, Suits!
The banner reads "Congratulations to CEO Ahn Min Hyuk on changing jobs! From your former secretary Do Bong Soon", referencing their characters in the drama, and "Cheering for Suits! CEO fighting!"
In November 2017, Park Hyung Sik sent a coffee van and churros truck to Park Bo Young, cheering her on for her new movie Your Marriage.
The banner read "I oppose your marriage! From Ah Min Hyuk", adding "I am cheering on 'Your Marriage' and actress Park Bo Young! Please enjoy!"
Now, she reciprocated the love by sending the exact same coffee and churros truck!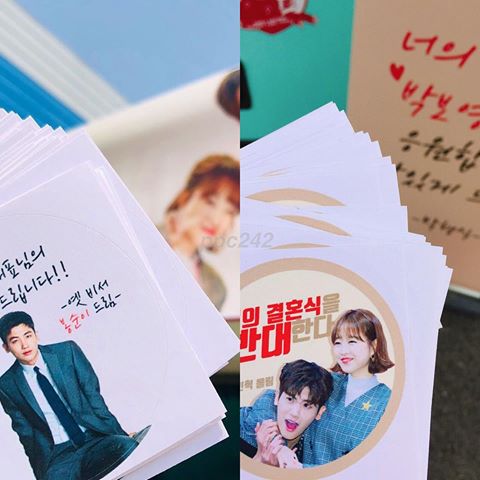 Both deliveries included adorable cup sleeves!
The two had portrayed a sweet chemistry as Do Bong Soon and Ahn Min Hyuk in Strong Woman Do Bong Soon.
They became known as "ParkPark couple" and were often said to be so comfortable together they could be dating in real life.
Now there's evidence their cute friendship is still going strong!
Long live the Park x Park couple!
Share This Post