Running Man's "Monday Couple" Gary and Song Ji Hyo keep fans guessing as they come out a surprise physical contact in public! 
On August 26th, a number of fans were able to spot Gary and Song Ji Hyo holding hands as they make their way out of an airport in China. With the number of fans waiting for them at the airport. Due to their hot popularity, a number of fans waited at the airport as the "Monday Couple" received fervent cheers from them.
However, as the photos circulated, fans cannot help but question if the couple is for real or not, especially after the surprising kiss made by Jihyo in a fan meeting over the weekend.
Meanwhile, Gary and Song Ji Hyo remain in China for Hunan Satellite TV's Day Day Up.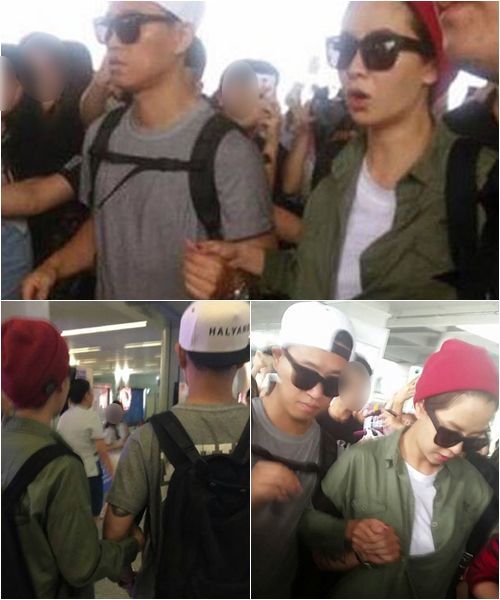 Source: Dispatch
Share This Post