By comparing their performances, netizens discuss which male idol gave the best cover performance of "Emergency Room."
The song "Emergency Room" by Korean group izi is a must try song for Korean guys that enjoy going to the karaoke. Due to its popularity, many idols have even performed the song on stage. Originally titled, "Emergency Room Male Idol Version," netizens discuss which idol sang it best.
Here is the direct translation of the post and comments below.
"Jung Jun Young (He isn't an idol but I included him)"
"B1A4 Sandeul"
https://youtu.be/37z50DgwyLo
"EXO Baekyun and Chen"
https://youtu.be/o0DDrU1zB1U
"ZE:A Lim Si Wan (I was wondering if I should put this since it was a little different but since it's still the same song)"
https://youtu.be/OZv1XxcagXI
"FT Island Jaejin"
"FT Island Hongki"
"INFINITE WooHyun"
"To be honest, I think 'God Sandeul' did the best but my friend said Jung Jun Young sang it the best 🙁 who do you think sang it best?"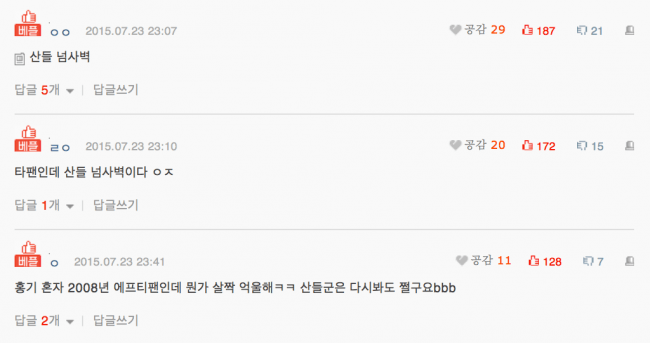 [ +187 / -21] Sandeul is untouchable
[ +172 / -15] I'm not even a fan but Sandeul is untouchable
[ +128 / -7] Hongki is the only video from 2008 so its unfair haha But Sandeul is good regardless
Source: Pann
Share This Post