Gong Yoo's "twin" was recently spotted working at a KFC in the Philippines and the photo of him went viral. 
https://www.koreaboo.com/buzz/gong-yoo-look-alike-spotted-philippines/
KFC acted fast and immediately located their worker and offered him a modeling job for the fast food restaurant. 
Are you the look-alike bride of our look-alike Goblin? Comment your photo below and one lucky winner will win ₱5,000…

Posted by KFC on Thursday, June 22, 2017
KFC hired Gong Yoo's twin for a promotional campaign where one lucky customer will get gift certificates and a photo opportunity with the "Goblin" himself.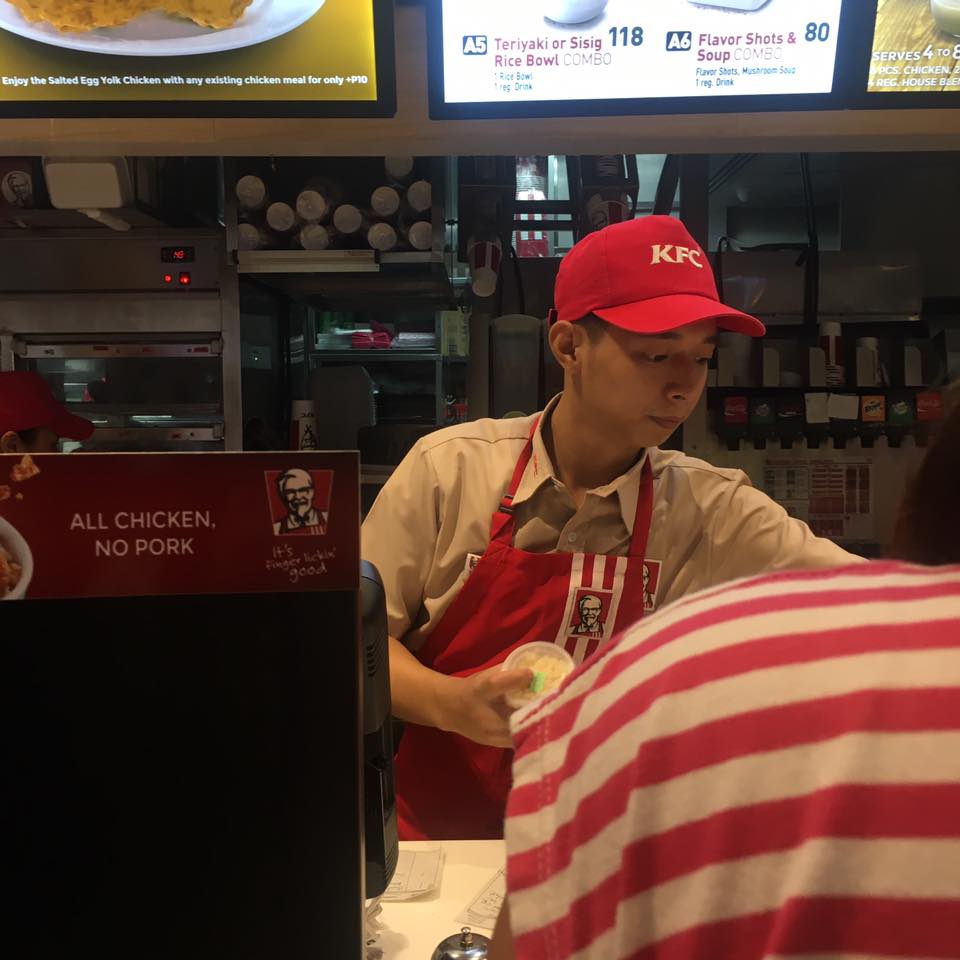 To enter the promotional campaign and win this amazing opportunity, follow the instructions below!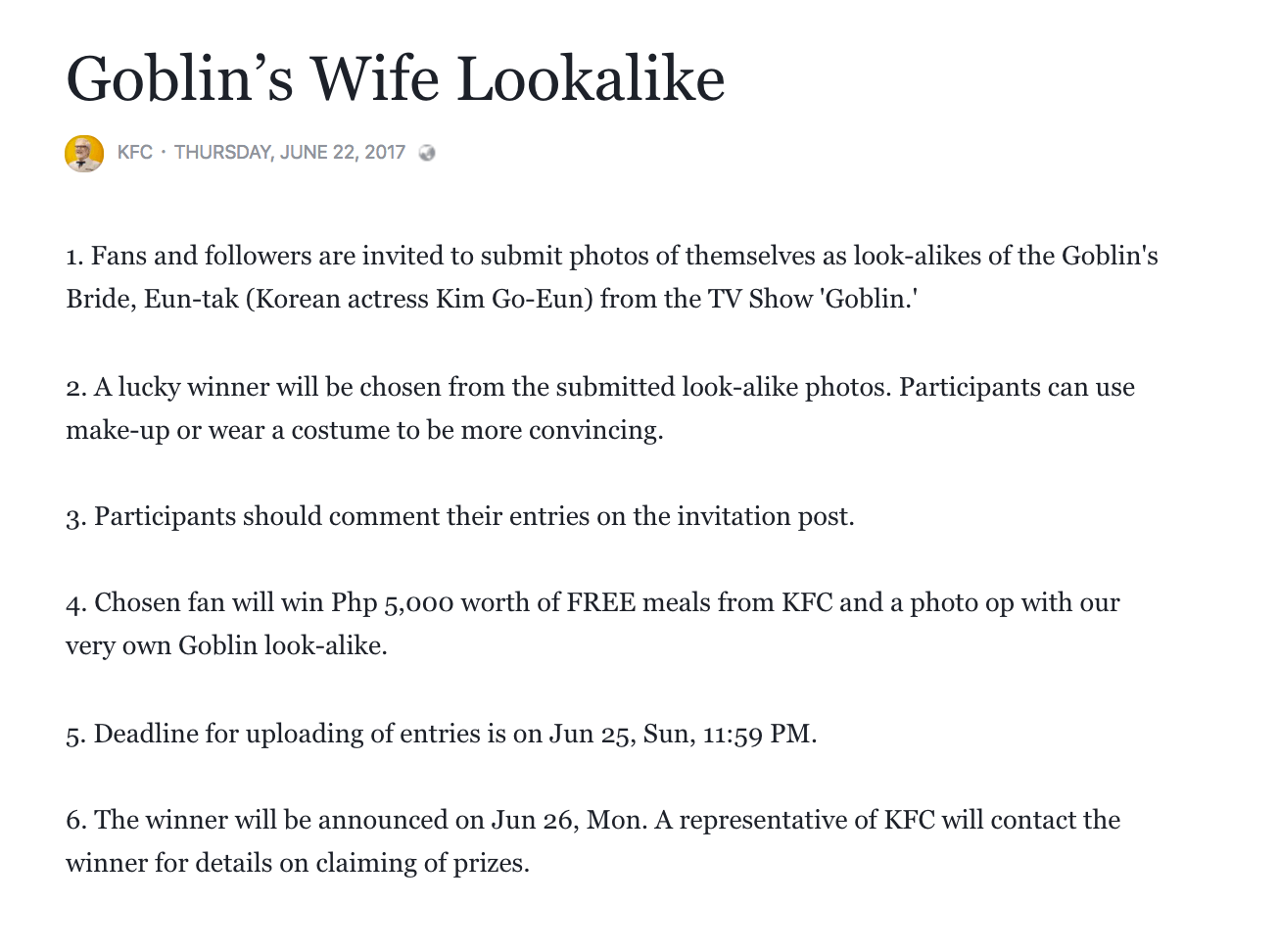 Will you be the lucky Goblin's bride?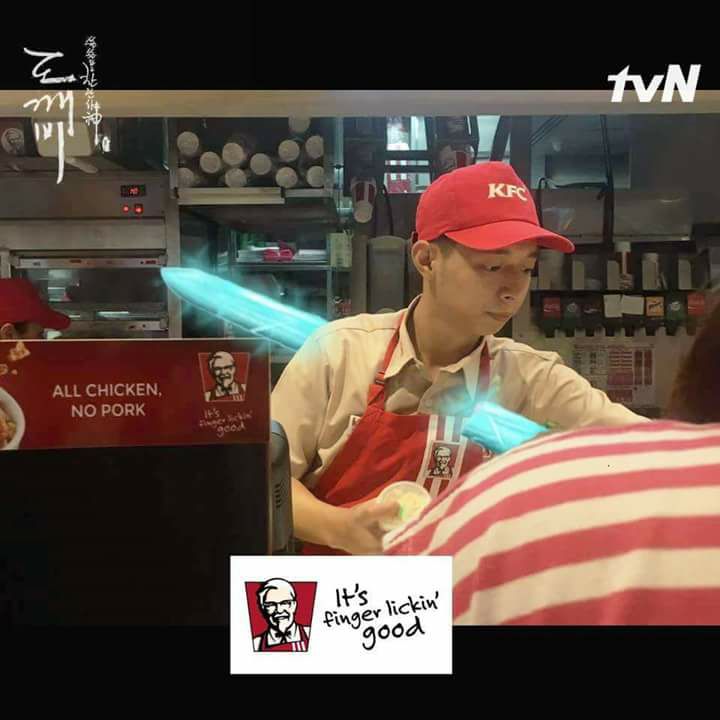 Share This Post